Thanks for checking out my humble little spot on the 'net. Let me give you a little background on who I am and what I do.  My name is Lynette, I started blogging in my late 20s, I turned *46* in 2017 (and loving it backpedaling a bit loving it again), lived in New Jersey all my life and daydream of travel.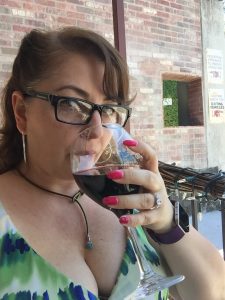 In 2017 my family and I relocated our home and businesses to San Antonio Texas!
My perfect career would be spent "traveling to exotic locations as a quirky vintage-inspired lifestyle, beauty and fashion vlogger and bringing my own personal video/photographer with me while I coach professional business women."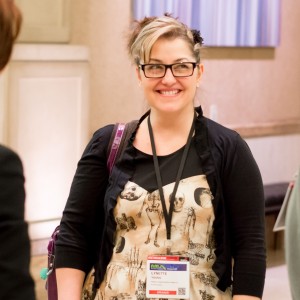 This blog has no real purpose or agenda except to amuse *me* and provide an outlet for extra brain cells that need a home.  Pretty much what you read here is an extension of me and my personality.  Sometimes I'm funny, most times I'm boring, and a few times I may offend people. Trust me, it's never on purpose.
I'm social online and in person, vocal, and honest. You will find information on this site about me and my interests. If you are looking for a more proper, professional view of me, be sure to check out my site at LynetteYoung.com.
Other interesting facts:
I am a girly-girl who loves to find any occasion I can to wear makeup, do my hair, and buy new shoes
I am a longtime love of 40s-60s vintage-inspired looks… and may have a ModCloth dress addiction (I should really get back to sewing from vintage patterns again!)
I was a competitive (roller) skater in my youth
Starting in my late teens, my hair has been purple (and ONLY once, green) from time to time. At this point, I'm just thankful to cover the silver
I'm a geek girl to my core but still, crave highly romantic gestures like flowers and spontaneous trips
I love (read: L-O-V-E) to travel but don't really get to
My Blogs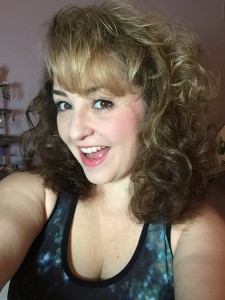 I've been blogging since 1997. Really. I started out blogging about my pug (sadly no longer with us) and her miscellaneous adventures of eating carpet lint and striving to always sleep in the sunny spot by the back door. Before that, I blogged on an intranet and wrote tech and business content. I designed websites (no, not those crazy Geocities sites, those gave me a headache). It wasn't even called blogging back then, nor were there blogging platforms or software out yet, so I coded the whole thing by hand. BY HAND PEOPLE. Since the dog days, I've graduated to blogging about my life, my work, and my hobbies.
My Podcasts
I'm also a podcaster, early on the scene since 2004.  Originally I started out with a little audio show about my life, but then hunkered down and created the world's first scrapbooking and paper arts podcast, SCRAPcast. I'm proud to say that my show was one of the first to ever land an independent sponsorship deal that really did allow me to 'quit my day job' and funded the beginnings of my company Purple Stripe. That podcast had been through good and bad times, but that part of my career is over now. I focus on the much larger genre of digital publishing, which of course podcasting has a solid position. In the meantime, I'm producing a podcast for my company.
My Business
I actually have my hand in a lot of things right now. Purple Stripe Productions is my own firm mostly to house my tech business. My professional speaking, consulting and coaching are what I'm mostly concentrating on. I'm actively working as the director of marketing and education at the company I founded ClaimWizard. Outside of my family, it's what keeps me busy and full of purpose in my life.  Yes, work can be fulfilling IF you are doing the right thing…
Connect with Me
Thanks for visiting my about page – if you've not already don't forget to follow me on Twitter (@LynetteRadio) so we can interact there.
And, no, my last name isn't really Radio, years ago when joining Second Life, you had to pick your surname from a predetermined list, and Radio was the closest thing I could find to represent me as a podcaster.  And it's stuck so much that sometimes I sign my credit card receipts with it. Besides, if Lady Gaga can choose her name from the Queen song "Radio Gaga" I am completely eligible to take the other part of the song and use the name myself.