This June a group of social media savvy moms will be heading down the Jersey shore to help rebuild. I am honored and humbled to be a part of the group and able to add my voice and assistance to help my own state, my own neighbors, and my own friends rebuild and triumph over Mother Nature. While I am a born and raised Jersey Girl, plenty of social media moms are travelling from all over the country to *my* "hometown" to roll up their sleeves and help. (So thanks ladies!!)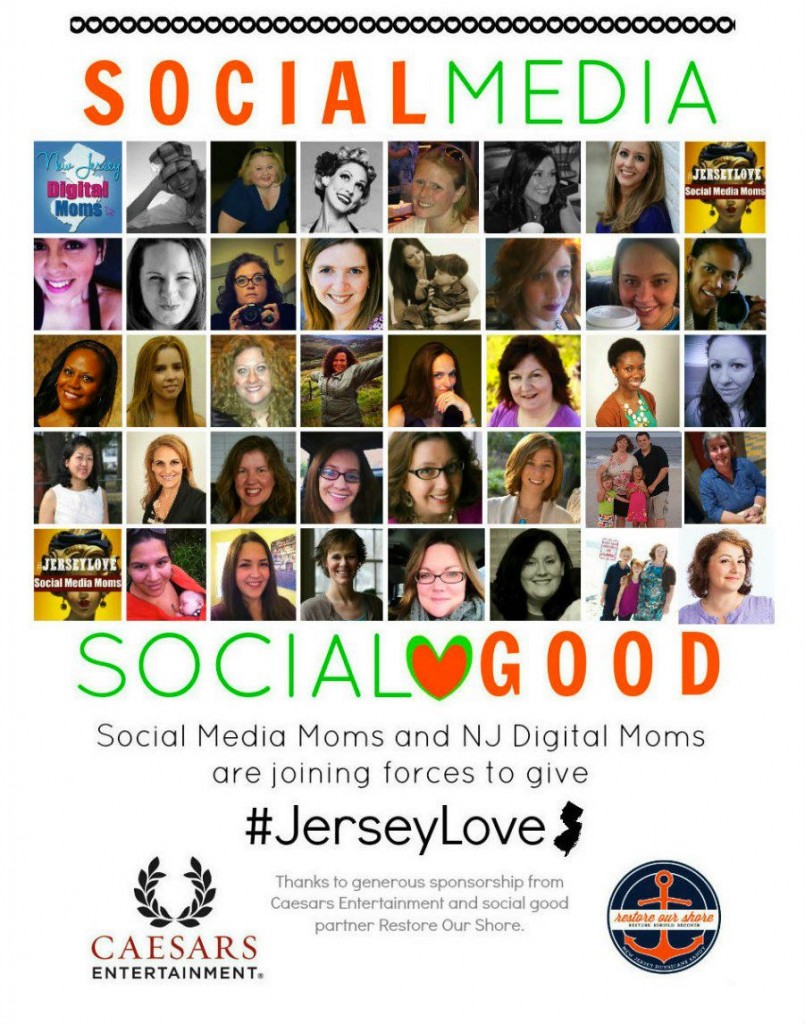 Despite NJ's home grown songbird Bruce Springsteen singing "down the shore everything's all right" — everything down the Jersey shore ISN'T alright… our neighbors at the shore are still struggling and even homeless since Hurricane Sandy last fall. Just because this story isn't still in the nightly news doesn't mean that everything is fixed. It's not. We need help. Still.
Our group is working with RestoreOurShore and Caesars Entertainment, Inc. to help spread the #JerseyLove. Be sure to keep in touch to find out how you can help.
In the meantime, here's one of my favorite Bruce songs "My Hometown". Jersey is MY hometown. Let's help our neighbors down the shore regain THEIR hometown.