Due to the nature of my company and job, I tend to get asked for interviews or guest blog posts from time to time. In fact, today I just responded to four requests, and turned down two others. What makes me (or anyone else) accept or decline an opportunity for "exposure" in front of another audience? It depends on the person you are looking to interview of course!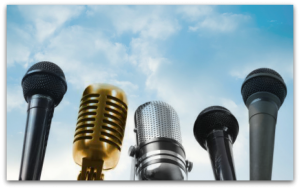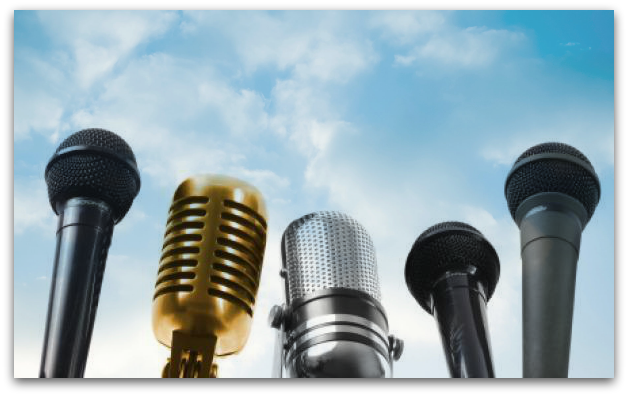 Interestingly, ProBlogger just published a post on nearly the same questions I've been contemplating "How to Convince Someone to be Interviewed on Your Blog." What I loved about the article was the suggestion to not chase A-List bloggers all the time, as their story has been told (and told again) but to get creative and find hidden gems in the industry.
Speaking for myself, and in order of preference:
It is much easier for me to appear on a podcast or video than any other form of interview
Answering a set of questions via email is easier than doing it over the phone if you plan on writing an article (this was I know I'm getting 'quoted' correctly since I wrote up the answers!)
I do NOT write guest posts or articles. I've tried.
The two rejections that went out this morning were for guest blog posts. I'm not saying it isn't a great content marketing tactic, it just isn't for ME. I'm not able to take the hours out of my schedule for writing and research if it isn't directly connected to my media properties or company/clients. I am envious of writer friends of mine that can be handed a "350 word article, one rights-cleared photo or graphic, on XYZ topic by this date" and they kick out an article in 30 minutes.
To augment the ProBlogger article I have to say I love getting a list of questions or at least a general outline of the podcast/video interview ahead of time. I'm not asking to be nosey or judgemental but to make sure I'm getting myself into something I'm comfortable with. In the past I've been on a live radio show and had the interviewer ask me the completely WRONG set of questions on a topic I had less than zero knowledge about. I didn't want to embarrass the interviewer ON LIVE RADIO but asking ME questions about a car purchasing and maintenance blog for women is SOOOOO not my area of expertise.
Two podcasts I have to say I absolutely love are The BeanCast (I've been a guest about six times now) and Social Media Examiner. The BeanCast host Bob Knorpp always sends topics over ahead of time and follows a consistent format which is great for listeners as well as guests. (One day some of The BeanCast's regular guest may mutiny and take over the show for an episode. We are still plotting…) Social Media Examiner's Michael Stelzner not only talked with me on the phone to discuss topics that he knew his listeners would love and find value with – and make sure I was the right fit for his show – he sent over unique questions that did a deep-dive into the topic.
I have a few additions to the suggestions in the article:
Keep your audience's needs above that of your guest's promotional needs. Yes, you finally landed that 'hot' web celebrity for your podcast but if you let them steamroll you into making an infomercial for their latest book at the "cost" of your audience – who are you really producing an interview for?
Ask interesting questions. I've seen interviews (and appeared on podcasts) where the host asks everyone the same exact set of questions. This has the very real possibility of looking stale, lazy or un-researched if you execute it improperly. Asking questions where nearly all of your guests will answer the same is BORING for your audience. If the questions are open-ended enough to produce interesting answers it can be a great way to quickly interview.
If it is not immediately apparent what the connection between your audience and your guest is – make it clear. I've been invited on shows that (to me) seemed they weren't a fit, but after talking to the host and getting the angle they were trying to get across, I understood why I was being interviewed. More importantly, I understood the direction I should be taking the conversation. Ask me to appear on your car mechanic podcast and you'll get a rejection unless you TELL me why I'm relevant to your audience and the types of things you'd like to cover with me and the specific value you feel I bring to your audience.
Any other tips or suggestions? I'm getting ready to start up Media Chit Chat again and would welcome any ideas I've missed!